Our spiritual leadership is here to serve you on your journey of awakening. Please feel free to contact us, we look forward to serving you.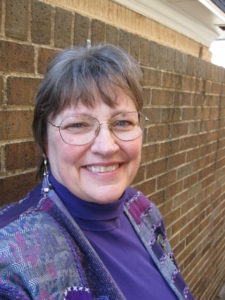 Dr. Rev. Suellen Miller
A Licensed Spiritual Practitioner is one who has completed years of class studies and trained to help people use the art and skill of Spiritual Mind Treatment, may be called prayer, to solve problems and to correct situations.  He or she has the understanding and training to impersonally assist clients to handle their personal problems.  A practitioner lives, demonstrates, and practices spiritual truth.  They support others in creating healthy, vibrant, and fulfilling lives, by recognizing the creative power within each and every one of us.  The practitioner is license is granted by the Centers for Spiritual Living in Golden, CO  www.csl.org  .
The relationship with you and a practitioner is similar as working with a licensed counselor.  The practitioner keeps your information in confidence, except if there is something that needs to be reported to the authorities.  We are bound by ethical standards and are considered mandated reporters.
There are three different ways you can use the services of a practitioner.
One Minute Miracle – Following the Sunday service you may request to speak with a practitioner at that time. The practitioner will guide you into the office to allow for privacy.  You may tell the practitioner what it is that is concerning or upsetting you.  The practitioner will treat (pray) with you right then and there.   Your name will also be placed on a prayer list for all the practitioners to keep you in prayer for a week.  If you do not want others to know the need for prayer, and only want that practitioner to keep you in prayer, you may ask for that.
Private Appointment – All practitioners see private clients. Each practitioner sets their own fee.  After making an appointment you may work together on the phone, Facetime, or Skype. This is the time where you can express your concerns or needs and the practitioner will do a spiritual mind treatment, thus the law of Mind and Spirit is set in motion to correct the problem.  Your practitioner may also guide you with suggestions of right thinking and spiritual understanding.
Prayer Request – Making a prayer request can be done by sending an email to revsuellen@gmail.com and make your prayer request. You will be held in prayer for one week.  If you want more prayer you will need to resubmit your prayer request by email.
Answered Prayer – We all like to hear about good news, and especially the practitioners.  They like to hear when answered prayer has unfolded and how it happened.  It is feedback to their good work.  Please send us an email to revsuellen@gmail.com when you have answered prayer.  The practitioners will be informed.  If you are willing to share your answered prayer please let us know and we will post it on our website or in our newsletter.

Kevin McGhee, RScP – Spiritual Practitioner
Licensed in 2009
Ah Life Is…..
Well life certainly Is! No one can doubt that It is something. The question is what is Life? Is it the breath we take without a thought or is it the Power within us that tells us to breath without giving it a thought of our own? Is it the clouds floating in the sky or the change in temperatures the create the clouds? It is in my thought everything and everywhere and yet if I try to peg it down to one thing I am setting limits on it. I choose (from all I have learned so far) to not limit It. I choose to be open to the waves of endless transformation & Love from which I learn, grow and change. Filled and overflowing with love and gratitude for all that I have, for That is Life.
Namaste
Kevin McGhee, RScP
Contact: mcgheek40@gmail.com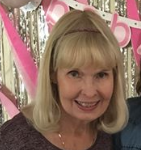 Barbara Hartman, RScP – Spiritual Practitioner 
Licensed in 2014
I was first introduced to Religious Science back in 1983. I was asked to attend the Church of Religious Science in Palm Desert, California, which is now called the Center for Living, Palm Desert. The minister at the time was a wonderful charismatic speaker by the name of Dr. Tom Costa. He was a very real and loving individual, who eventually became a good friend.
I started out taking a series of classes…one of which was "Treat Yourself To Life"…I was fortunate to have as my teacher the dynamic, and personable author Raymond Charles Barker himself. He was witty and presented the material in such a way that totally captivated me. This class and my reading the Science of Mind textbook, changed my life immediately…and the way I viewed my connection to God.
I am retired…so I have the time to devote to my studies, but am active in other things as well which includes square dancing. I am an avid reader, and have myself into a book most of the time If am not doing other things. I am excited about my new course as a practitioner… and know it to be a fulfilling and completion to my life and that which I have been seeking.
Contact: Barbarahemet@aol.com
Kim Burgner, RScP – Spiritual Practitioner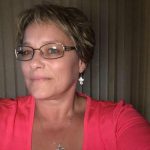 Licensed in 2010
When being introduced to CSL and SOM in 2006 all areas of her life were profoundly changed. She has come to the full realization of what a privilege it is to be a Practitioner and what a great honor it is to live from her belief and faith, and to be of service and support others to do the same. Kim is Grandmother to Brianne, and Mother to Heather and Kendall. She is happily married to her best friend and husband Curt and lives on Beaver Lake, Arkansas and enjoys being in outdoors and in nature fishing, swimming and camping. Kim is a yes for Spirit and a Yes for CSL. Kim is Founder of Northwest Arkansas Center for Spiritual Living Teaching Chapter, which was established in 2000. The Teaching Chapter is a thriving CSL location in Northwest Arkansas and is the only CSL location in the state of Arkansas. In January of 2016 Kim has handed off this amazing community and legacy to new director, Cheryl Bell, RScP.
Kim brings to the Practitioner Council a vision of sacred listening, vulnerability, focus to the vision and mission and purpose and to create from playful creativeness and fun. She also brings 7 plus years of marketing and social media experience, which creates an opportunity to communicate from the purpose, reveal the message and articulate it through various means of media and formats to serve, support, expand, connect and grow the Practitioner community.
All Practitioners are fully supported by their communities, through prayer partnership, progressive, dynamic, and evolutionary education. Each Practitioner fully realizes their highest potential and expresses their greatness within their communities and professional practices while positively impacting the lives of others and expanding CSL and SOM in the world.
Contact: Kimburgnerrscp@gmail.com
Susan Julie-Gonzales, RScP -Spiritual Practitioner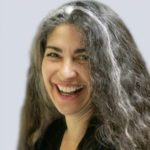 Susan Julie Gonzales is a Licensed Religious Science Practitioner (RScP) with the Centers For Spiritual Living.  Teaching, coaching and speaking based on Spiritual Principles is her calling.  Susan discovered the teachings of Science of Mind while visiting Hot Springs, AR in 2005.  Upon her return to the San Francisco Bay Area, she began her studies to become a licensed Spiritual Practitioner.  In 2010, she earned her license and relocated to Hot Springs, AR.  Susan is also a certified "Laughter Yoga" instructor and has been a Professional Photographer for more than 20 years.  Her love of nature and spirituality help her to "see beyond" the visible world.
Contact: Susan Julie Gonzales sjg@susanjulie.com